Number 1 UK Rock Album Chart!
First rock act debut album in UK Top 20 since Greta Van Fleet 2018 and the first British rock act debut album Top 20 and #1 UK rock chart since Royal Blood 2014!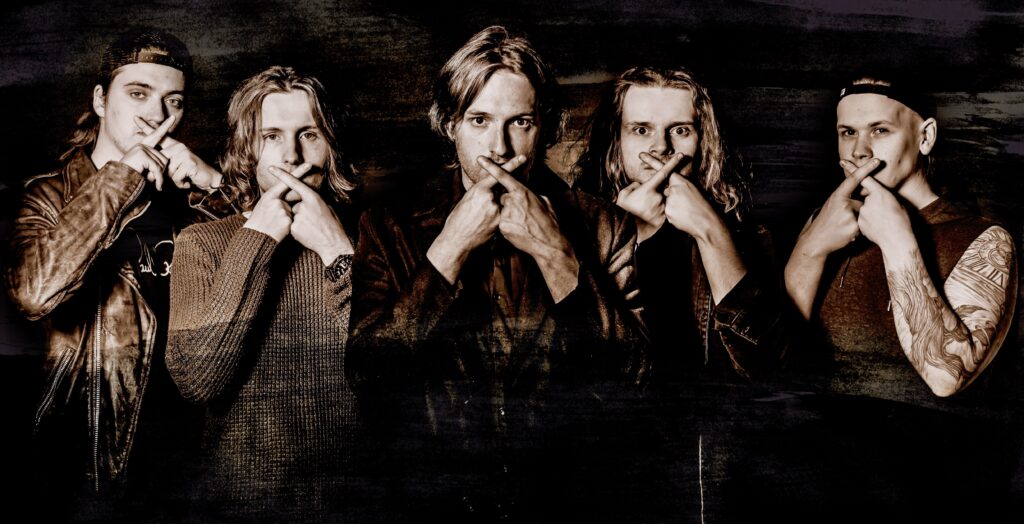 "Glasgow's gonna-be's Mason Hill introduce the debut album set to reignite the rock scene in 2021!" (Louder)
"The music really does the talking. Powered by enough energy to light up the national grid!" (Metal Hammer)
"Music supercharged by adversity. The long awaited, cathartic full length debut" (Kerrang!)
Energetic, classy young hard rocker's debut. It's been worth the wait!" (Classic Rock Magazine)
Glaswegian rockers, Mason Hill, have stormed into the UK national album chart at number 19, achieving a coveted top 20 album position with their debut record Against The Wall. The long awaited album, which has received critical acclaim from both media and fans alike, is also presently number 1 in the UK rock album chart. It is the first time a rock band has debuted with their album in the UK Top 20 since Greta Van Fleet in 2018 and also the first time a British rock act have debuted with their album in the UK Top 20 and # 1 in the UK rock album chart since Royal Blood and Lonely The Brave back in 2014!
It is an incredible achievement for new British rock band, starting from an almost zero sales base and during a pandemic when there has been no traditional retail, no live shows or touring opportunities. The innovative marketing campaign run by both 7Hz Productions (ADA) and the band involved a six month fan building initiative utilising the band social platforms, streaming performances, virtual 'in store' launch events, dark ad audience building and strategic media take over promotions. Coupled with very positive press reviews, online reviews, regional radio support and four Planet Rock playlist additions, the band's new album has connected musically with rock fans resulting in a surge of sales.
It is not only UK fans who have taken to the record, in Germany the band have seen a huge uplift in airplay where they are presently trending in the top 15 German rock airplay charts with their single D.N.A and are also top 10 in the Heavy 1 French radio chart.